Have you ever given up alcohol for Lent, Dry January or just to give your liver a break? It can be dull giving up the G in your G&T or the Mary in your Bloody Mary. But here are some wonderful Mocktails you can make which are so delicious you may persuade friends and family to join you.
Cucumber Cooler
From Rouge Tomate, New York City.
Ingredients:Pinch of mintPinch of tarragon5 oz Mixed green juice1 oz lemon juice½ oz Agave syrupRecipe for Mixed Green Juice:4 oz Mint juice4 oz Parsley Juice4 oz Basil Juice10 oz Spinach Juice10 oz Butter Lettuce Juice
Directions:In mixing glass muddle mint and tarragon.Add ice and all ingredients and shake vigorously.Strain over ice into a soda glass.Garnish with a lemon and vegetable spring.
Spicy Watermelon Mint Agua Fresca.
From Claire Thomas of The Kitchy Kitchen.
Ingredients:2 cups cold water
2 cups watermelon (rind removed), seeded and chopped
2 tablespoons granulated sugar
Juice of 1/2 lime (no more than 1 tablespoon)1/4 cup mint leaves1/2 jalapeno, roughly chopped
Ice cubes or crushed ice (optional)
Directions:Combine all of the ingredients and puree until smooth.Pour mixture through a strainer into a pitcher, forcing through most of the pulp.Chill and serve.

Coconut, Cucumber, Lime, and Mint Cooler.
This delicious recipe comes from Cornelia Guest of Cornelia Guest Events
Ingredients:4 cups of coconut water2 cucumbers sliced very thinly1/2 cup of lime juice 1/4 cup of sugar (optional)1/4 cup of chopped mint leaves
Directions:Combine coconut water, cucumbers, lime juice, sugar and mint leaves.Let chill for 1 to 2 hours.Serve as cooler mocktails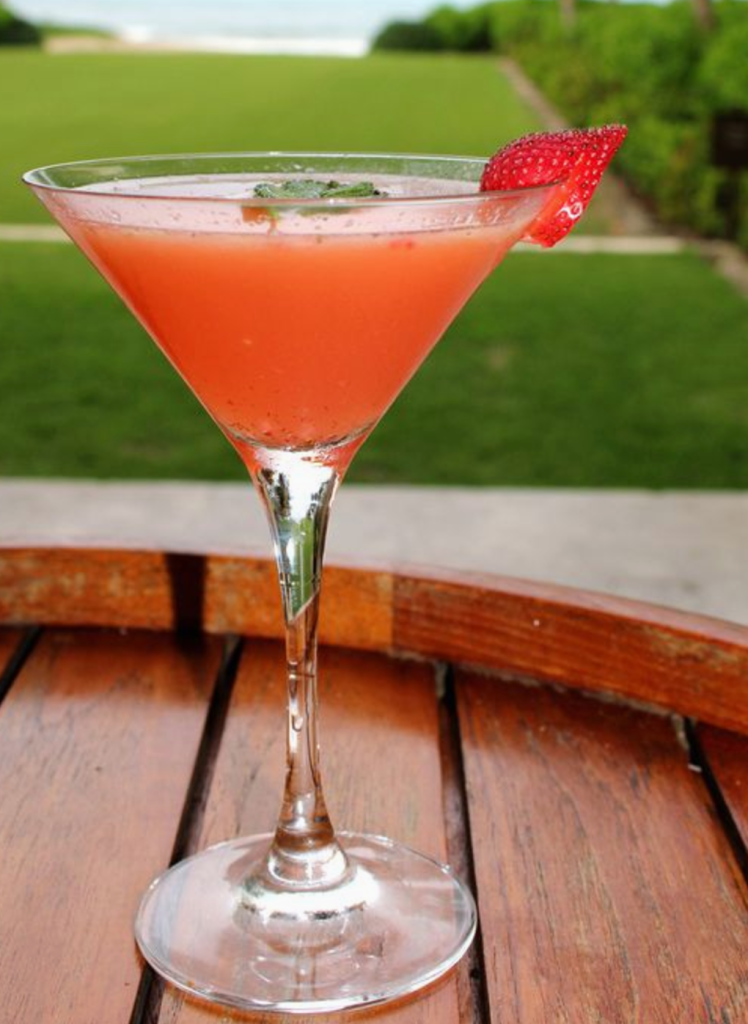 Strawberry Chamomile "Maritini".
From the The St. Regis Bahia Beach Resort, Puerto Rico.
Ingredients:1 oz Elderflower Cordial½ oz Simple Syrup½ oz Ginger Base4 oz Chamomile1 Strawberry5 Mint leavesOrange and lemon wedge
Directions:1. Muddle strawberry with simple syrup and ginger base2. Add the elderflower and chamomile and five mint leaves along with the orange and lemon wedge.3. Add ice and shake before straining into a cocktail coupe.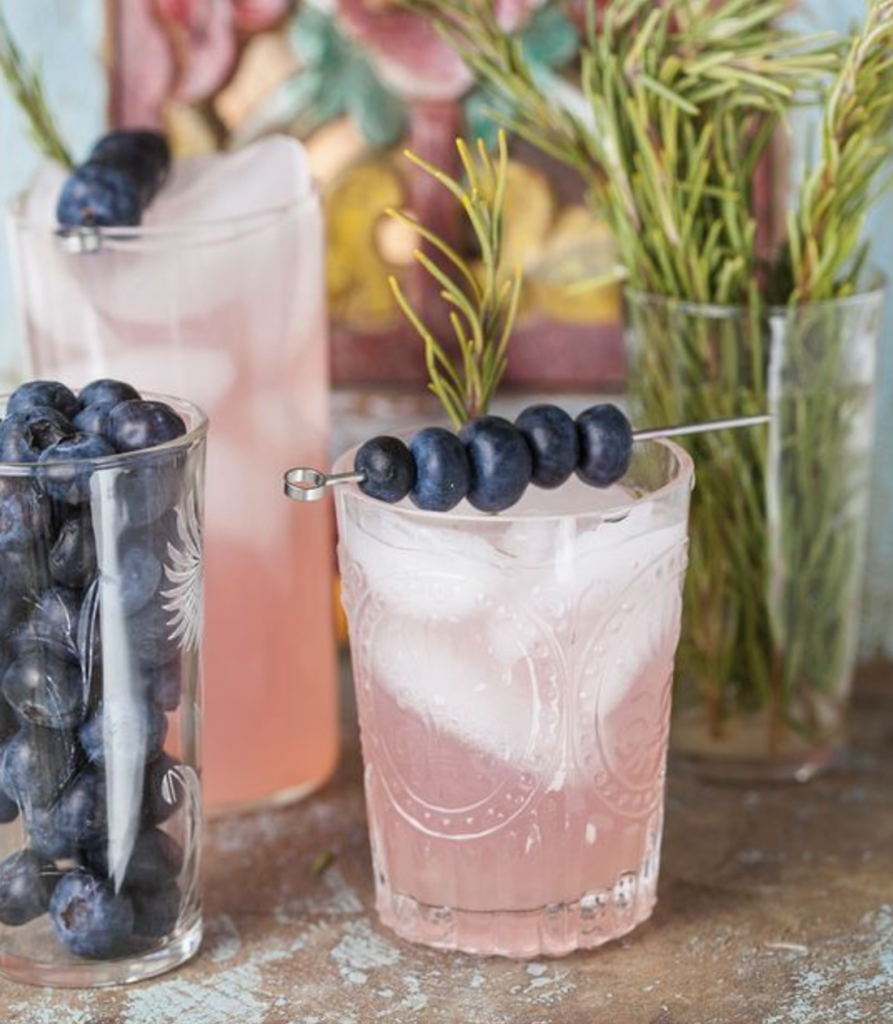 Rosemary Blueberry Smash
By Danielle Walker of Against All Grain
Prep time: 5 minutesYield: 1 serving
Ingredients:· 7-8 blueberries· 1 rosemary sprig, stripped· 1 ounce honey syrup· 1 ounce fresh lemon juice, strained· 4 ounces sparkling mineral water·
Ice Method:Gently muddle blueberries, rosemary leaves, and honey syrup in the bottom of a cocktail shaker. Add lemon juice and shake, covered, with ice vigorously for 10 seconds. Strain through a mesh strainer into a tall glass of fresh ice. Top with sparkling water and stir to incorporate.